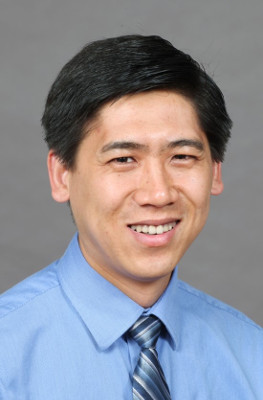 Zhiyong "Jason" Ren, Ph.D, is Associate Professor of Environmental Engineering at University of Colorado Boulder. He received his PhD from Penn State University and spent 5 years at University of Colorado Denver as an assistant professor and served as the Director of the Center for Sustainable Infrastructure Systems. His research focuses on energy and resource recovery during waste treatment processes, and his lab uses microbial and electrochemical systems to directly convert biodegradable materials, such as wastewater, biomass, and municipal solid waste (MSW) into hydrogen gas, electricity, and value-added commodity chemicals. They use molecular microbiology tools and electrochemical analyses to understand the fundamental determinant factors of those systems so as to enhance design, operation, and monitoring in concert with traditional approaches. He has been funded by NSF, ONR, EPA, Bill & Melinda Gates Foundation, and industrial sponsors to investigate new reactor systems, microbial activities, and new materials for bioenergy production, carbon sequestration, remediation, and resource recovery from water and wastewater systems, with more than 60 journal and conference publications. His research has been reported by media hundreds of times, including stories from NPR All Things Considered, ABC News, Discovery Channel, Scientific America, and Science Daily, etc.


Most people won't notice or care what happens after you flush the toilet, unless something goes wrong, like during the 1000-year flood this past summer in Boulder. The water utilization cycle has been largely neglected by the public, except when you receive the water bill every other month. While we Coloradans have the luxury to use the virgin snow melt as our drinking water resource, residents in New Orleans are consuming a tap water that has been flushed and retreated 7-8 times in the Mississippi river.
Traditionally, we consider water in sewer pipes is a dirty waste and named it sewage, wastewater, or sludge, and that makes Environmental Engineering a "dirty job" featured by the Discovery Channel. However, now wastewater is increasingly recognized for its value as a resource, providing opportunities for recovery of water, energy, nutrients, and valuable materials. For example, the water and wastewater systems are one of the largest energy consumers for local governments, accounting for 30-40% of the total energy demand, yet research revealed that the untapped energy stored in wastewater can be up to 9 times more than the energy consumed, which makes it imaginable to convert a wastewater treatment plant into a power plant.
For the January 13, 2014 special session of Café Sci at Lannie's Clocktower, Dr. Z. Jason Ren, an Associate Professor in Environmental Engineering at University of Colorado Boulder will explain how academia and industry are working to change the public perception regarding wastewater and Environmental Engineering, and what are the technologies that have been developed to transform environmental engineering from simple pollution clean-up to sustainable development of energy and environmental systems.