---
Curative therapy for TB has been available since about 1950. Indeed, the required duration of treatment has declined from 24 months to 6 months in the modern era. Early on it was noted, however, that predictable, consistent multiple drug regimens were required to prevent treatment failure and acquired drug resistance. (For infections that need treatment for a long time, resistance to the treatment will inevitably evolve. If two or more drugs are used together, the chance of the organism simultaneously developing ristance to them all is exponentially less.) The importance of this was dramatically emphasized when TB rates exploded in populations where AIDS was common. First multiply-drug resistant MDR-TB, then XDR-TB (extensvely) appeared.

The fundamental issue was that unstructured programs, while curing many, spawned these cases which multiplied due to hospital- or clinic-associated transmission to other patients with AIDS and to the health-care workers attending them. Treatment requires often toxic, very expensive medications; one such patient may require a regimen that equals the cost of the management of hundreds of drug-susceptible patients. The unavailability of drug-susceptibility testing means that clinicians in many regions only recognize that they are treating an MDR or XDR case months into therapy when the patient is failing to improve.

Authorities point with pride to the fact that annual case numbers have fallen from ~9 million to ~8 million over the last decade. However there is immense unease over the steadily rising percentage of drug-resistant cases. Here in the US we have virtually turned off the resistance epidemic with almost universal "Directly Observed Therapy" (DOT). However, this has largely been unavailable in the regions where the epidemic rages most aggressively. At this point we are classically "damned if we do, damned if we don't."
TB is one of the world's leading killers, stealing 1.4 million lives and causing 8.7 million new and relapse infections in 2011. One-third of the world's population carries the bacterium, but most will never develop the active form of the disease.
According to the World Health Organization, Multidrug-resistant tuberculosis (MDR-TB) is defined as resistance to the two most powerful first-line anti-TB drugs (isoniazid and rifampicin). Extensively drug-resistant tuberculosis (XDR-TB) is defined as MDR-TB plus resistance to the most powerful second-line anti-TB drugs (any fluoroquinolone and any of the three injectable drugs: amikacin, capreomycin and kanamycin).
Read the CDC's summary of what we know about MDR-TB.

The CDC also has a good introductory page on XDR-TB.
An excellent recent brief article on TB in Nature. It talks about the cost and difficulty of treatment, and very briefly about the need for a vaccine (there is one, BCG, used worldwide, but it's not particularly effective.)

---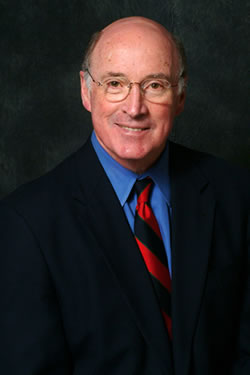 Michael Iseman is Professor of Medicine at the CU School of Medicine and National Jewish Health. He received a BA from Princeton followed by an MD from Columbia. He began his residence at Bellevue Hospital in New York, interrupted it for 2 years with the US Navy in Pearl Harbor, and then returned for senior residency and a fellowship in pulmonary medicine at the Harlem Hospital. He is board certified in internal medicine and pulmonary medicine.

Born in the small Midwestern city of Fremont, Neb., where his father was a local merchant and his mother a registered nurse, Iseman mastered every sport to which he ever applied his mind and body. He played baseball for Fremont High, varsity football and track at Princeton, and rugby and basketball at Columbia. He surfed in the Navy and took up skiing with a passion as soon as he moved to Colorado—not to mention the handball tournaments he won and the gold medal he helped the YOFRA/New Haven Rowing Club earn at the 1984 World's Veterans Championships in Belgium.

An All-American baseball player in high school, he received a personal phone call from the governor of the state asking him to stay home and play baseball for the University of Nebraska, a virtual stepping stone to the big leagues. But while Iseman would argue that sports is a wonderful training ground for the whole person, he had his eye on a wider field.

The inspiration to go into medicine came from his hometown doc who "helped put me back together every time I tore myself apart with some sports injury" and, consequently, "opened my eyes to the amazing power of this healing art." At Princeton, while already firmly committed to a career in medicine, a wide-ranging intellectual curiosity led him to major in history. He took his pre-medical requirements in summer school before applying to Columbia P&S. [Thanks to Columbia P&S Journal, 1997, for the preceding 3 paragraphs.]

In 1972 Mike came to Denver as an instructor in medicine at CU, and rose quickly to Professor of Medicine; he became chief of the clinical mycobacteriology service at National Jewish Health and was honored with the Girard & Madeleine Beno Chair in mycobacterial diseases. He has received numerous teaching, research and service awards, nationally and internationally, and has been visiting lecturer all over the world. He has many publications, scientific and clinical, as well as historical and philosophical.

Among a host of appointments he has been a member of the World Health Organization working group on multiple-drug resistant TB, the chair of the Scientific Assembly on TB of the American Thoracic Association, and president of the American Lung Association of Colorado. He was inducted into the Nebraska High School Sports Hall of Fame, the New York Old Blue Rugby Hall of Fame, and the Colorado Pulmonary Hall of Fame. He was recognized as one of America's Top Doctors in 2012 by US News & World Report. He wrote the book on tuberculosis—literally: A Clinician's Guide to Tuberculosis (2000).