---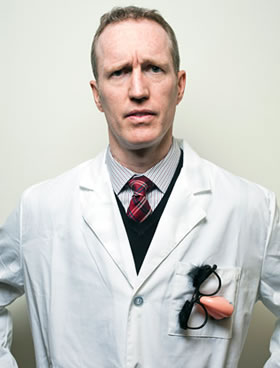 Yogi Berra goes to pick up a pizza. The guy asks, "Should I cut it in eight slices?" Yogi says, "I ain't hungry enough to eat eight slices, better cut it in six."
Why is that funny? If you don't think it's funny, what's wrong with it? Or what's wrong with you? The science and philosophy of humor is serious business.
Humor is an important, ubiquitous phenomenon; however, seemingly disparate conditions seem to facilitate humor. Peter McGraw and Ph.D. candidate Caleb Warren have crafted a theory of humor, which they call the Benign Violation Theory of Humor. You can watch a video of Peter explaining it here. In the theory, they integrate these conditions by suggesting that laughter and amusement result from violations that are simultaneously seen as benign. They investigated three conditions that make a violation benign and thus humorous: (a) the presence of an alternative norm suggesting that the situation is acceptable, (b) weak commitment to the violated norm, and (c) psychological distance from the violation. Five experimental studies showed that benign moral violations tend to elicit laughter and amusement in addition to disgust. Furthermore, seeing a violation as both wrong and not wrong mediates behavioral displays of humor. This account is consistent with evolutionary accounts of laughter, explains humor across many domains, and suggests that humor can accompany negative emotion.
Ever wonder why people laugh at inappropriate comments, what makes an heirloom invaluable, or why an Olympic athlete might be unhappy to win a medal? These interesting questions that focus on the relationship between emotions, judgment, and decisions are just a few examples of McGraw's research questions.
McGraw directs three unique interdisciplinary research laboratories – the Judgment, Emotion and Choice Laboratory (JECL), the Moral Research Laboratory (MoRL) and the Humor Research Laboratory (HuRL). His current work includes developing a theory of mixed emotions, examining how businesses could better use humor, and investigating how consumers go about purchasing funerals and weddings.
Wired's just-published article by Joel Warner of Westword: "One Professor's Attempt to Explain Every Joke Ever", is an excellent introduction to the subject and the lengths Dr. McGraw will go to investigate it. The image above is from Wired.
Here he is at the recent TEDxBoulder conference.
Peter's blog: Here
---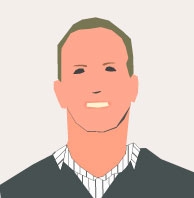 A. Peter McGraw, PhD, is Assistant Professor of Marketing in the Leeds School of Business, and Assistant Professor of Psychology, University of Colorado Boulder, where he directs the Humor Research Lab, fetchingly abbreviated as HuRL; its major question is, What makes things funny? He earned a BA in Psychology and Exercise Science from Rutgers University and an MEd from the same school. This was followed by an MA and a PhD in Quantitative Psychology from The Ohio State University.
He is an innovative researcher who has a talent for fostering community. During his academic career, he has received more than 15 awards, grants and honors. During 2009-2010 McGraw was awarded the Sterling-Rice Research Award, a Marketing Science Institute (MSI) Grant, and the CU Men's Basketball Professor of the Game honor. He has published more than 20 papers in outlets such as the Journal of Consumer Research, Journal of Marketing Research, Psychological Science, and the Journal of Personality and Social Psychology.
On campus, he serves on student thesis and dissertation committees, brings distinguished speakers to the University, and counsels the American Marketing Association campus chapter. He spent his first five years at the University of Colorado at Boulder coaching the Men's Lacrosse Program. He is also involved with the local startup community and serves on the board of White Girl Salsa and Studio Shed.