---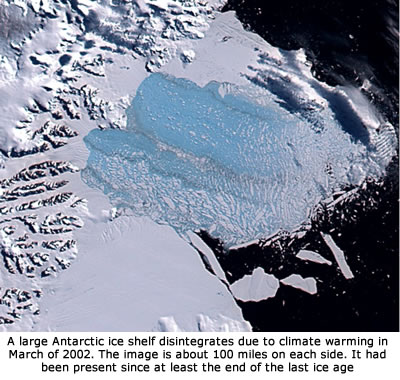 Antarctica is a continent of superlatives: coldest, highest, driest, and a few others you may not have heard of. Antarctica's ice has an other-worldliness about it, it is a place where things happen that happen nowhere else on Earth. We will take a brief tour of the ice sheet (using our imagination: no parka needed) and describe a few unique things that are going on, ending with a discussion of the continent's role in climate change and sea level rise. Several areas of Antarctica have seen spectacular changes as a result of air and ocean warming in recent decades. We will discuss what the future may hold.
Online resources: Get started at the NSIDC Education Center.
Next step: The State of the Cryosphere: What our coldest regions tell us about global climate and its changes.
There's a terrific gallery of antarctic photos by Ted Scambos on line.
Antarctic, arctic, what's the difference? Quite a lot, in terms of sea ice.
NSIDC Arctic News and Analysis RSS Feed This provides a list of publications from the National Snow and Ice Data Center, and if you like you can read most or all of them; as well as set up a feed that will let you know on your browser when there is an addition to the list. Many of the papers are readable by the public, and all are interesting. These refer to the arctic, not the antarctic, but hey, it's closer.
NSDIC's News and Events site is full of interesting stuff to look at.
---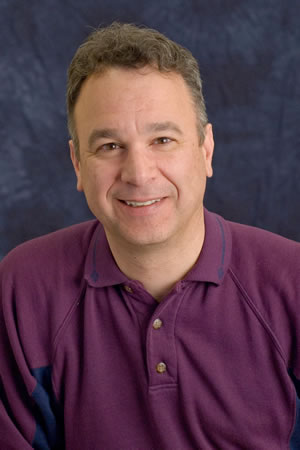 Ted Scambos is the Lead Scientist at the University of Colorado's National Snow and Ice Data Center. He has published extensively on climate change in Antarctica, and on applying satellite data to studying the region. In 15 expeditions to 'the Ice', Dr. Scambos has worked with international teams crossing the continent, drilling the ice sheet, and studying its surrounding ocean. He received his Ph.D. from CU in 1991, and then worked at NASA's Goddard Space Flight Center before returning to Colorado and the NSIDC. He has appeared on NPR, PBS, and CNN; and been cited in many magazine and newspaper articles discussing the science of ice and climate. Ted and his wife Kari live in Lafayette, Colorado, and enjoy gardening, hiking, winemaking, and watching their two sons grow.