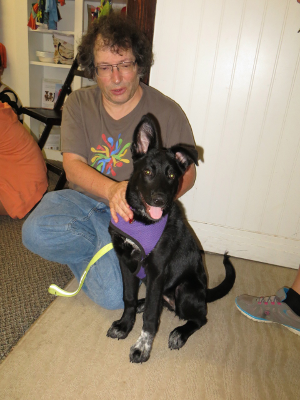 Bio:

Mike Eisenberg is a professor in the Department of Computer Science and Institute of Cognitive Science at the University of Colorado, Boulder. He and his wife Ann Eisenberg co-direct the Craft Technology Lab at CU; the research focus of the lab is on combining the expressive power of new technologies with the best traditions of children's crafts.
Prof. Eisenberg received his doctorate in computer science from the Massachusetts Institute of Technology in 1991; he is co-editor of the recent book "Textile Messages", and the author of both a programming textbook and a published play.
How will current and future generations learn from and interact with new and advanced technologies like 3D printers, Google Glass, and personal drones? How will these technologies impact education? And what will changes in technology and education mean for older generations? The term "educational technology" is usually equated with "classroom computing". This is a narrow interpretation on both counts: education is much more than classroom activity, and technology is much more than computing. In this discussion, Dr. Eisenberg will present a more enjoyable, intellectually rich, and optimistic way of thinking about educational technology.