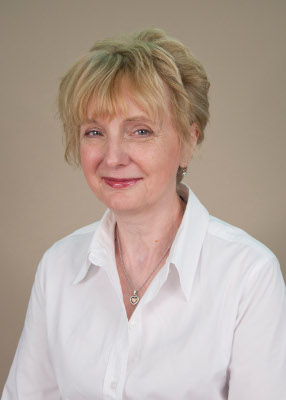 Bio
Dr. Berenice Gitomer joined the Renal Division at the University of Colorado School of Medicine as a full-time faculty member in 2003. She obtained her doctorate from Trinity College, Dublin, Ireland before coming to the US to complete a postdoctoral fellowship at NIH.
She is currently an associate professor in the Division of Renal Diseases and Hypertension and an associate director of the Polycystic Kidney Disease Research Group.
Research
Dr. Gitomer's research focus is identification of factors that affect the severity and progression of autosomal dominant polycystic kidney disease (ADPKD). Ongoing NIH funded research studies explore genetic causes of variability in ADPKD, in addition to exploring similarities between tumor growth and expansion of cysts within the kidney. Dr. Gitomer is co-principal investigator with her clinical collaborators on studies that explore clinical interventions to improve vascular function and identify a potential bone defect in ADPKD.
Autosomal dominant polycystic kidney disease (PKD) is more common than sickle cell anemia, cystic fibrosis, muscular dystrophy, hemophilia, Down's syndrome, and Huntington's disease combined. Despite this fact many people have never heard about the disorder.
The disease is characterized by development of multiple fluid filled cysts in the kidneys. The continued growth of the cysts results in gradual loss of kidney function. Currently the disease accounts for approximately 5% of patients requiring a kidney transplant and thus itrepresents a significant demand on an already limited resource. There is currently no FDA approved drug to treat the disease or slow progression and few clinical trials in this area compared to cancer. Much of the current body of knowledge concerning the natural history of ADPKD has originated from studies at the University of Colorado. The University of Colorado PKD group currently has the largest longitudinal database on ADPKD in the world with data spanning up to 35 years. Dr Gitomer will review new therapeutic approaches to PKD including important lessons that can be learned from similarities between PKD and cancer. She will discuss why the one pill cure-all may not be an appropriate approach for this disorder and lastly discuss new initiatives to stimulate drug company clinical trials for PKD.