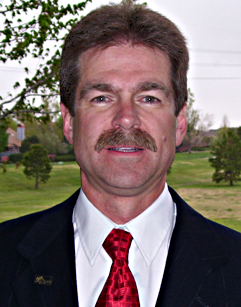 Bill Mahoney is the Deputy Director of the Research Applications Laboratory (RAL) at the National Center for Atmospheric Research (NCAR), in Boulder, Colorado. He has been involved in research at NCAR for more than 30 years and has directed research and development programs in aviation, surface transportation, social sciences, agriculture, performance assessment, intelligent forecast systems, wildland fire prediction, and renewable energy. Bill received his M.S. degree in Atmospheric Science from the University of Wyoming in 1983 and received his B.S. degree in Aeronautics from Miami University of Ohio in 1981. Mr. Mahoney has written or co-authored more than 50 papers and frequently presents NCAR's work at national and international conferences and seminars. Bill is also the Commissioner of the American Meteorological Society's Weather, Water and Climate Enterprise Commission and is an AMS Fellow.
The nation relies on real-time information on weather and water hazards from an important mix of government, academic and private sector partners. These organizations rely heavily on radio frequency spectrum to sense the atmosphere and transmit lifesaving information from environmental satellites, weather balloons, ocean buoys and river/stream gauges. However, the area of spectrum that is in use by these technologies every day is in high demand by emerging wireless technologies. The radio frequency spectrum that environmental technologies rely on to accurately transmit their life-saving information is at risk.
The current Administration has tasked the National Telecommunications and Information Administration to free up 500 megahertz of reserved Federal spectrum for wireless broadband use by 2020. Many of the spectrum areas being considered for reallocation are crucial to the current and next-generation Earth observing technologies that NOAA operates. Billions of dollars of environmental sensing investment are at stake.
Bill Mahoney will describe how these systems operate, discuss the weather enterprise's concerns over spectrum sharing, and current activities to educate stakeholders and policy makers about this matter so that informed decisions can be made by the FCC.
---
Two views
How to Avoid Spectrum Crunch: The FCC's $44 billion auction is just one step in a program to facilitate mobile broadband use. An editorial in the WSJ last year by Jason Furman and Megan Smith points up the government's interest in making more bandwidth available to an Internet that grows at over 20% per year. Mr.Furman is the chairman of the White House Council of Economic Advisers and Ms. Smith is the U.S. Chief Technology Officer.

An Invisible Threat to the Weather and Water Community: Radio Frequency Spectrum Access. A fact sheet on the issue prepared by the Ad Hoc Committee on Radio Frequency Allocations of the American Meteorological Society.