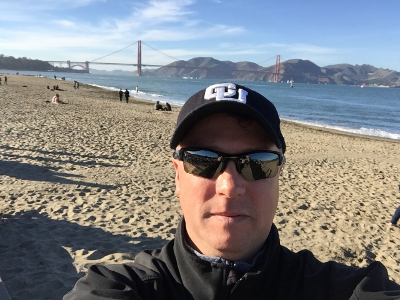 Christopher J. Phiel, PhD, is an Assistant Professor in the Department of Integrative Biology at CU Denver. He is originally from Lancaster County, Pennsylvania, and obtained his BS at Ursinus College, his PhD at Thomas Jefferson University, and he performed a postdoctoral fellowship with the Howard Hughes Medical Institute at the University of Pennsylvania. Dr. Phiel is an NIH-funded investigator, and his research interests include understanding the nexus of signal transduction and the regulation of gene expression, particularly in stem cells.
The first generation of biotechnology (1.0) revolved around the ability to clone DNA using a battery of enzymes. This approach revolutionized biology, and has had a profound effect on how we diagnose and treat human disease. A prominent example of this early technology was the cloning of the insulin gene and its subsequent large-scale production – as opposed to the previous method which relied on extraction from the pancreas of animals at the slaughterhouse. Since this initial application, more and more cloned genes have resulted in the production of therapeutics.
Recently, a method for precisely manipulating DNA was devised – CRISPR/Cas9 –that holds the potential to revolutionize biology once again. CRISPR/Cas9 technology can be used to edit the genomes of any organism in a highly targeted fashion. For example, CRISPR/Cas9 could be used to repair disease-causing mutations. It could also be used to make individuals resistant to disease. Beyonds humans, CRISPR/Cas9 is being utilized to alter crops and livestock, and even to create mosquitos that could be used to prevent transmission of Zika or malaria. However, this exciting new technology comes with ethical implications as well, such as are we unintentionally opening a Pandora's box of new problems? In my talk, I hope to touch on all of these issues and more.