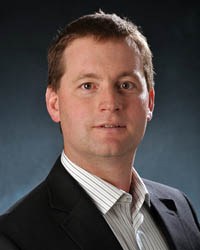 Roger Pielke, Jr. has been on the faculty of the University of Colorado since 2001. He is the director of the Sports Governance Center within the Department of Athletics. Roger's research focuses on science, innovation and politics. In 2011 he began to write and research on the governance of sports organizations, including FIFA and the NCAA. Roger holds degrees in mathematics, public policy and political science, all from the University of Colorado. In 2012 Roger was awarded an honorary doctorate from Linköping University in Sweden and was also awarded the Public Service Award of the Geological Society of America. Roger also received the Eduard Brückner Prize in Munich, Germany in 2006 for outstanding achievement in interdisciplinary climate research. Before joining the faculty of the University of Colorado, from 1993-2001 Roger was a Scientist at the National Center for Atmospheric Research. He is also author, co-author or co-editor of seven books, including The Honest Broker: Making Sense of Science in Policy and Politics published by Cambridge University Press (2007), The Climate Fix: What Scientists and Politicians Won't Tell you About Global Warming (2010, Basic Books) and The Rightful Place of Science: Disasters and Climate Change (2014, Consortium for Science, Policy & Outcomes). His most recent book is The Edge: The War Against Cheating and Corruption in the Cutthroat World of Elite Sports (Roaring Forties Press, 2016).
Pielke on Twitter: @RogerPielkeJr
For more than a half century sports officials have looked to science to provide a clear distinction between men and women for purposes of determining who is eligible to participate in women's athletic competitions. However, the science of sex provides overwhelming evidence that there is no such clear biological demarcation that differentiates men and women. Despite this evidence, the International Olympic Committee and the International Association of Athletics Federations in 2011 implemented a form of "sex testing" based on androgens, and specifically, testosterone levels in females. In 2015 that policy was tossed out by the Court of Arbitration for Sport, but the debate has continued. This talk will discuss the history of "sex testing" in athletics and propose an alternative approach to determining eligibility for participation in women's sports events, one more consistent with the stated values of sports organizations, and more generally, with principles of human dignity.