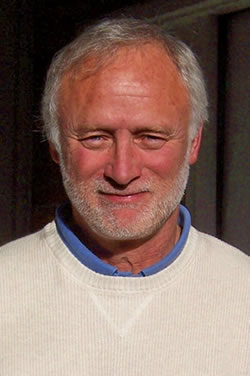 Dr. James M. Sikela is a Professor in the Department of Biochemistry and Molecular Genetics at the University of Colorado School of Medicine. He obtained his PhD at Case Western Reserve University, before doing postdoctoral work at Stanford and then joining the faculty at CU.
Dr. Sikela is a genome scientist and has made several major contributions to the Human Genome project, including development of the gene mapping strategy that was used to make the most comprehensive human gene maps, and helping to pioneer the most effective sequencing method for rapid gene identification (now known as EST sequencing). His current research is focused on human evolutionary genomics and the study of lineage-specific gene copy number variation among human and other primate species. In this regard, his team carried out the first genome-wide and first gene-based array-comparative genomic hybridization study of copy number variation across human and non-human primates, currently encompassing over 60 million years of human and primate evolution. This work led to his lab's discovery of the dramatic human lineage-specific increase in copy number of DUF1220 protein domains, which was featured in a TIME magazine cover story. His lab has recently implicated DUF1220 copy number (DUF1220 domain dosage) in the evolutionary expansion of the human brain as well as in diseases related to abnormal brain size, e.g. microcephaly and macrocephaly.
Given the unprecedented tools that are now available for rapidly comparing genomes, the identification and study of genomic changes that are unique to humans has accelerated, and it can be said that we are now entering a golden age of human evolutionary genomics. Dr. Sikela will provide an overview of these efforts, highlighting important recent discoveries. He will also describe his finding that DUF1220 protein domains are dramatically changed in humans and have recently been implicated in changes in brain size. Finally he will describe work that indicates that some of the most evolutionary advantageous changes in the human genome have come at a severe price in terms of also promoting disease. You can read the TIME Magazine article on line.