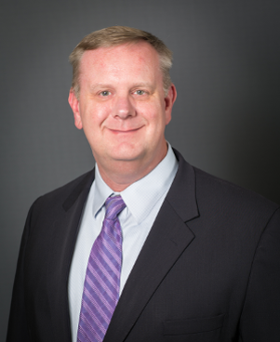 Mike Warren is a Senior Technology Program Manager with CH2M, specializing in the deployment and management of transportation technology programs across the world. Mike is heavily involved in Connected Vehicle initiatives, Smart Cities, and Road Usage Charge (RUC) programs across the country. Mike is the CH2M innovative program delivery lead for RoadX and the consultant project manager for the Colorado Road Usage Charge Pilot Program. Mike is also the technical policy consultant to the Nevada Department of Transportation and the City of Las Vegas to help develop policies and projects for deploying autonomous vehicles and transforming Las Vegas into a fully connected, Smart City. He also is traveling the country discussing how states can use transportation technology to expand their capabilities and better serve their residents.
Before CH2M, Mike was a technical consultant at Booz Allen Hamilton where he led programs for clients in the defense, intelligence, and homeland security markets. Mike has a BS in Engineering Management from Regis University in Denver and is a registered Project Management Professional. He, his wife Erin, and their three girls, Hannah (14), Maddie (9), and Sarah (7) live in Longmont. In his very little spare time, Mike enjoys fly fishing, riding his Harley, and scaring away the boys from his house.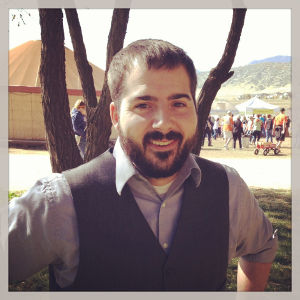 Tim Kirby serves as the manager of the MPO & Regionally Planning Section at the Colorado Department of Transportation. He is responsible for the coordination and oversight of planning activities across Colorado five MPOs and 10 rural TPRs. In addition to his core job function, Mr. Kirby also manages a number of special projects for the CDOT Executive Management Team. Most recently, he was named the project manager for the Colorado Road Usage Charge Pilot Program, a co-leader of the CDOT Tech Savvy Team and the ascent leader for CDOT's Technology Peak. Before coming to CDOT, Tim worked at the Colorado General Assembly and in the office of Senator Michael Bennet. Mr. Kirby has an undergraduate degree in Education from Chadron State College and a Masters of Public Administration from the University of Colorado at Denver. Tim lives in Centennial, Colorado with his wife, Courtney, and his two daughters, Scarlet (6) and Genevieve (3). In his spare time he enjoys coaching Scarlet's soccer team, building Lego castles with Genevieve, and reading anything about politics and economics.
Transportation professionals across the country are all facing the same challenges: reduced funding, increased wear and tear on roads, and increased operations and maintenance costs. Also, the recent breakthroughs in autonomous and connected vehicles have caused states to explore how they will impact motorists' daily commutes. Many states, including Colorado, are exploring ways that technology can be used to develop a more sustainable funding mechanism, enhance operations, and use data for better project planning while exploring the impacts that autonomous and connected vehicles will have on their transportation infrastructures.
Most states are exploring innovative, technology-centric programs - none more so than in our own back yard. Colorado is using innovation on several fronts including Road Usage Charging, Public-Private-Partnerships, and the recent RoadX program where CDOT is creating an incubator for innovation, focusing on using technology to improve safety, reduce congestion, enhance freight mobility, and provide more options for motorists who travel Colorado's roadways. CDOT is also a valued partner in the Denver Smart Cities initiative where transportation will be a key element of connecting citizens and public officials through expanded mobility choices and real-time decision making and planning systems.
This discussion will cover some of the key considerations Colorado is facing when exploring innovation. We will discuss some of the challenges Colorado's transportation infrastructure is facing, how CDOT evaluates transportation needs and uses existing technology to determine those needs, What Colorado is doing to further transportation through innovation including RoadX, Road Usage Charging, and Smart Cities, How is transportation technology is being used across the world to improve mobility, and how people can get further engaged in improving transportation innovation in Colorado.